BIO DATA OF DR. A.MURUGANATHAN MD, FRCP (GLASG) FACP (USA) FICP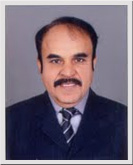 muruganathan@airtelmail.in TIRUPUR TAMILNADU
09843060666/09894145678
President elect – Association of Physicians of India (2012-2013)
Vice-president – Indian Red Cross Society – Tamil Nadu State Branch

Honors & awards
» BC Roy awarde from president of India 2005.
» FRCP from Glasgow
» FACP: Elected a fellow of American College of Physicians in March 2012.
» R.I. Meritorious Award for conducting free medical camps - 1984
» PRESTIGIOUS SERVICE ABOVE SELF AWARD – BY ROTARY INTERNATIONAL 2004.
» Lifetime achievement Award by TN DR. M.G.R. Medical University in 2011.
» Awarded : National IMA Silver Jubilee , RK Menda Memorial ,
» State IMA Mohmed Ibrahim ,SA Rajarathinam, USV , Torrent
» TNAPI professor Amerasan Orations
» Jyothi Prasath Ganguli memorial award from National IMA,
» Service above self, meritorious service and distinguished service awards from Rotary International.
» Best IMA state President and Best Dean - appreciation awards from national IMA

Leadership and organizing experiences
President- Association of Physicians of India 2013-2014
» Organizing chairman – APICON 2013, CIMACGP, National Medico Legal conference.
» Scientific chairman: HSICON2010-- Indo- American CME ( more than 4 years)
» Past member Medical Council of India
» Past member Indian Nursing Council.
» Ex Medical Referee JAPI
» Member Advisory Board- JAPI
» Ex Member Editorial Board JIMA
» Governing Council Member – MGR medical university
» Tamilnadu State Past President:
› Medical Council
› Indian Medical Association,
› Association of Physician of India ,
» NWG member RNTCP
» Vice president -- Hypertension society of India
» founder Secretary – Indian Red cross society

Teaching and publications
» Adjunct professor, the TN DR MGR Medical university
» Former teacher Vinayaga Salem
» Ex Dean IMA CGP
» Research- Metabolic Syndrome
» Published articles in API medicine update and Post graduate medicine for more than 6 years.
» Given more than 30 guest lecture s and presented academic papers in various scientific forums.